Ashkaf Canyon, also known as Telator Canyon, is one of the most beautiful and technical canyons in Iran, which is located in the Alamut region of Qazvin province. This valley is famous due to its numerous waterfalls, beautiful ponds and high walls, and many enthusiasts visit it.
Where is Ashkaf Canyon?
Ashkaf Canyon is near a village called Rouh-abad, which is about 60 km from the city of Qazvin. Due to the mountainous nature of the roads in this area, it takes about 2 hours driving. After reaching the village of Rouh-abad, there is a short walk to the beginning of the valley, which can usually be reached in about half an hour.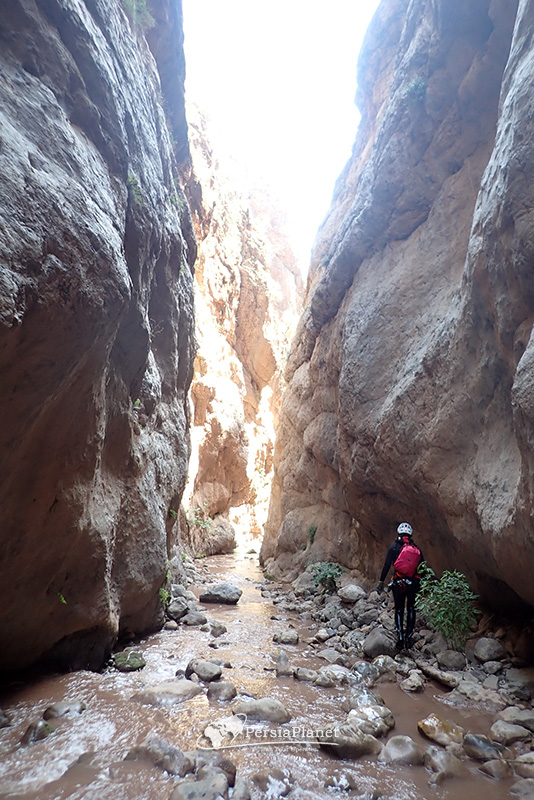 Technical specifications of Ashkaf Canyon
Ashkaf canyon is about 8 km long. But the part that most canyoners go through is about half that number. The whole valley has 32 long and short waterfalls.
Mehdi Gholami.
---