Iran Cave, Caving
Iran is a mountainous land, so it has many valleys and caves. The existence of mountains, valleys and caves has made many Iranians interested in mountain-related sports. Caving is one of these sports that has many fans among Iranians.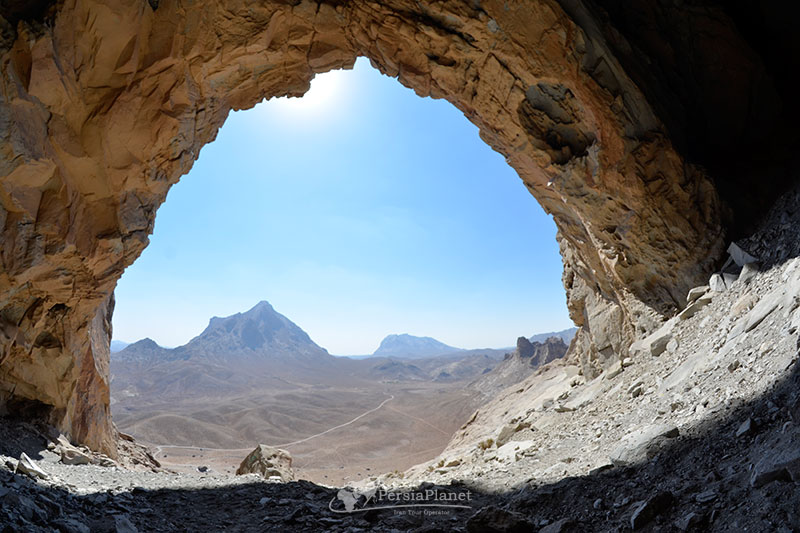 History of caving in Iran
We have little information about the beginning of caving in Iran. In the past, they did this individually or as a team. Of course, they may not have paid attention to the sporting aspects of the sport, and they were more interested in material benefits, including the discovery of treasures.
Caving started in 1945 with the help of Mr. Manochehr Mehran and a number of mountaineers of Peykar Club in Tehran and Shiraz by visiting Shapour Cave near Kazerun city. 5 months later, this work continues with the visit of Moghan Cave by the Mr. Mehran and a number of mountaineers from Tehran and Mashhad, and the mountaineers of Niroo va Rasti Club performed the most activities from 1947 onwards.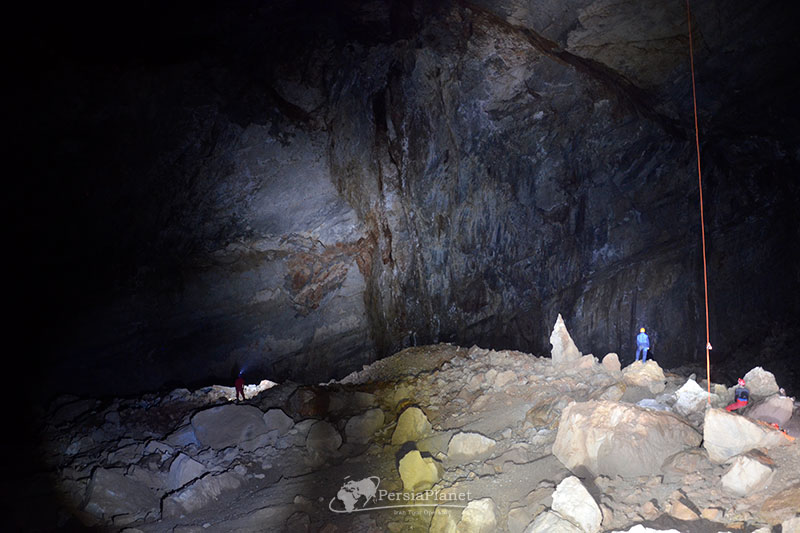 How many caves are there in Iran?
There are more than 2500 of known caves in Iran and there is a possibility of thousands of undiscovered caves. The mountainous climate of Iran has caused a large number of caves in different parts of Iran. Most of the caves in Iran are sedimentary due to water. A small number of these caves are ancient and traces of ancient human life have been found in them. About 20 caves in Iran have been transformed for the use of tourists and can be visited without caving equipment. From these caves, we can go to Ali Sadr, Karfto, Chal Nakhjir, Ghori Qaleh, Saholan and Katleh Khor.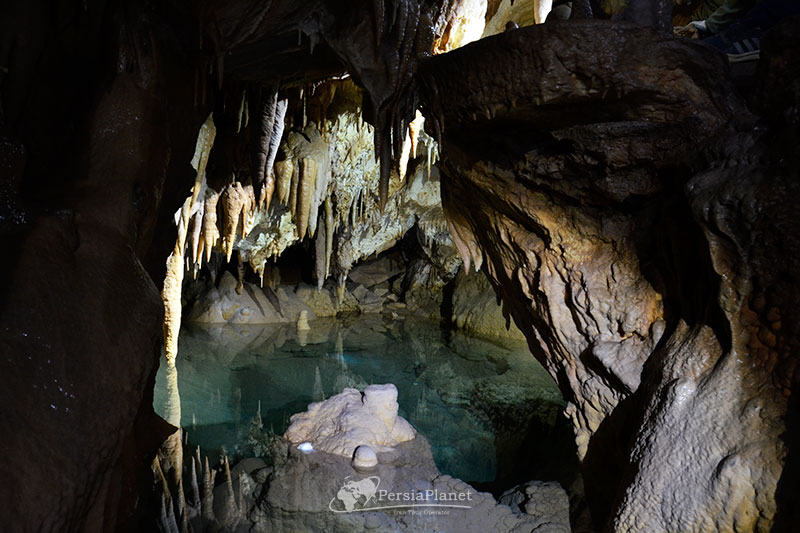 What can be seen in the caves of Iran?
Some caves have rivers and pools and have beautiful views. Among these caves, we can mention Ali Sadr and Saholan, which are caves that can be visited by all tourists. Other water caves in Iran include Daniel Cave and Gol-e Zard.
In other caves you can see beautiful sedimentary stalagmites and stalactites. Among these caves, we can mention Chal Nakhjir and Qori Qala.
In Yakh Murad Cave, you can see very beautiful ice stalagmite. In Hormoz rainbow cave, you can see walls with different colors.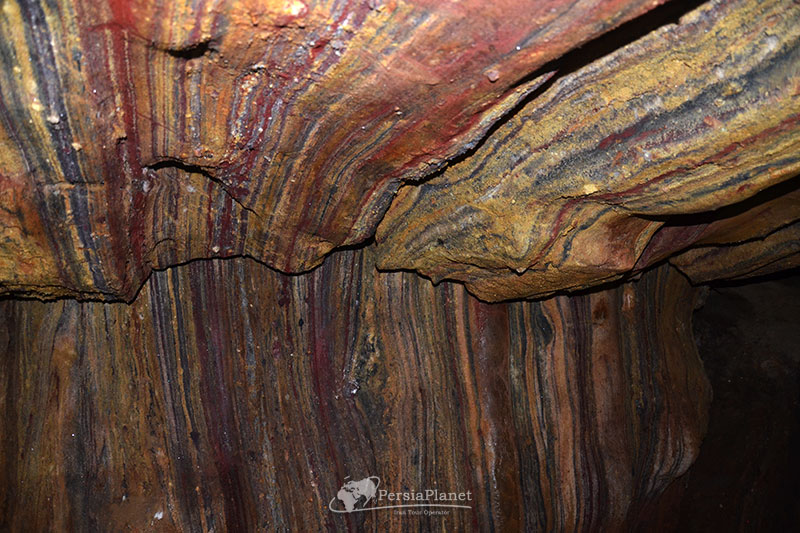 What is needed for caving in Iran?
If you are interested in caving in Iran's technical caves:
First, you need to have enough knowledge to do caving. This knowledge is acquired by participating in training courses. You can take these courses in your own country or in Iran. If you want to study these courses in Iran, you will need 2 to 3 days. After these trainings, you can visit a large part of the caves of Iran.
Second, you will need caving equipment. Equipment without which it is not possible to cross a cave. You can bring this equipment with you or get it in Iran.
Third, you need to select an experienced team to enter the cave with. Without an experienced team, entering the cave can be very dangerous.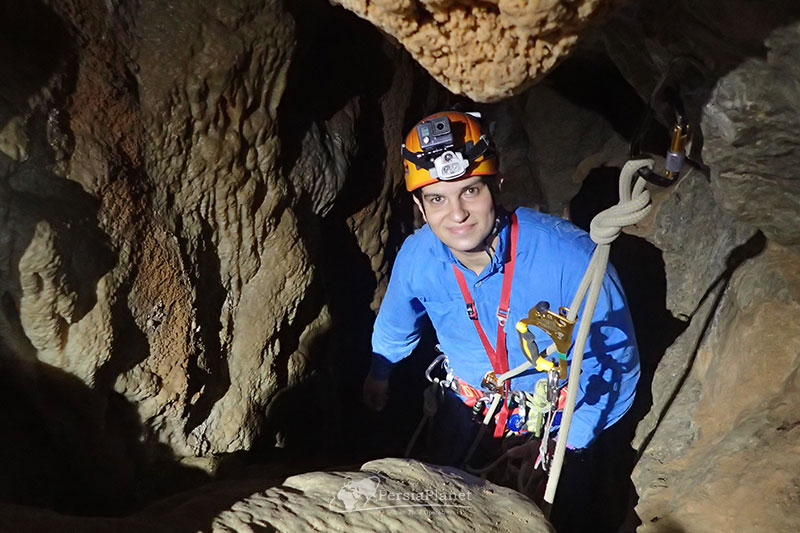 What is the difficulty level of Iran's caves?
There are many caves in Iran. Some are easy and accessible to everyone. Others are difficult and only for experienced people.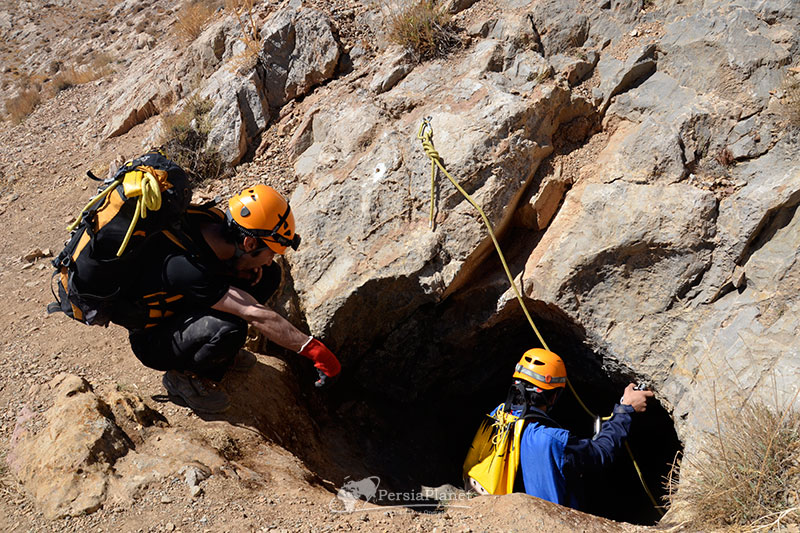 Women's caving in Iran
Caving is one of the sports that has grown rapidly in recent years in Iran and women are also active in it. In Iran, there is no restriction on the presence of women in this sport and thousands of interested people do this sport.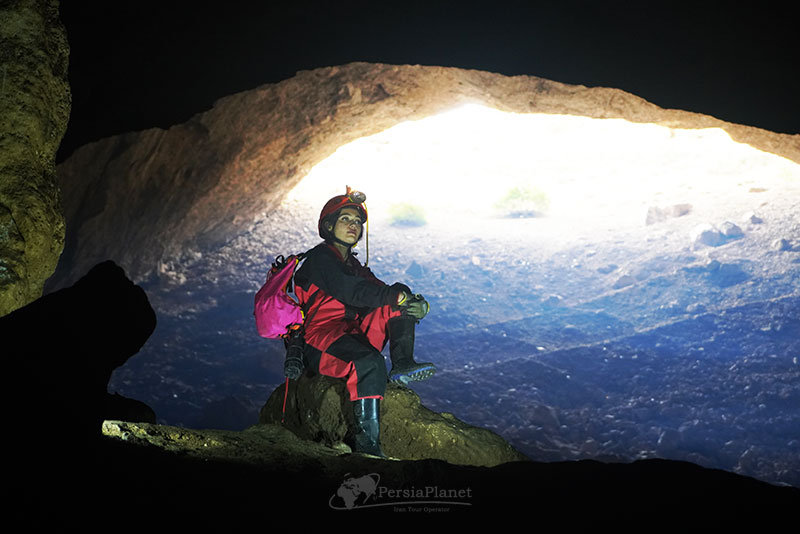 Iran Caving Tour, Best Caving Team, Cave Guide in Iran?
Contact me to introduce the best caving teams in Iran. Teams with whom you can visit each of Iran's caves in complete safety. You will also not need to bring caving equipment.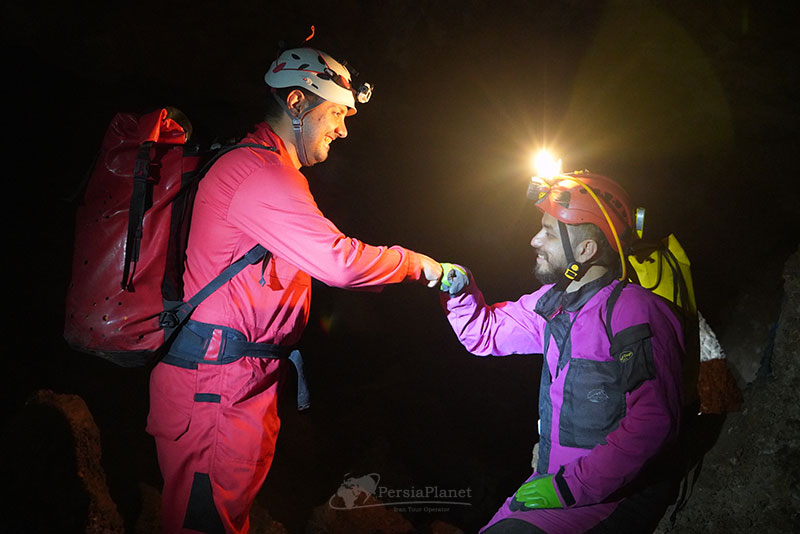 Where are the most famous caves of Iran?
The number of known caves in Iran is very large and many of them are beautiful and spectacular. But a number of more well-known caves are introduced below.
List of all Caves in Iran:
August 24, 2021
Amjak is one of the beautiful caves in Tafresh city in Markazi province, which is located at the height of a valley called Darreh Sultan.