The Gavmishan bridge, which is one of the sights of Darrehshahr, belongs to the Sassanid period. This bridge is located 30 km away from Darrehshahr and on the border between Lorestan and Ilam provinces, on Seymareh river.
Where is the Gavmishan Bridge
In 30 km of Pol-dakhtar and 15 km of Darrehshahr city and on the border between Lorestan and Ilam provinces, after the confluence of Seymareh river with Kashkan, a beautiful and historical bridge called Gavmishan was built over Seymareh during the Sassanid period. Gavmishan is one of the most famous and largest historical bridges in western Iran, which according to some archaeologists is an example of engineering in ancient times. During the Qajar period, this bridge was repaired and rebuilt by the governors of Poshtkuh.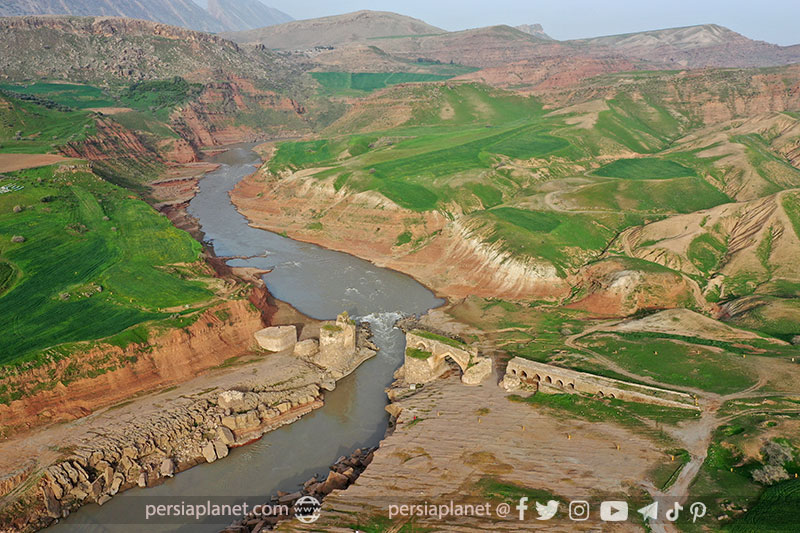 Seymareh River
One of the important tributaries of Karkheh in the west of Iran is a river called Seymareh, whose main source is Gamasiab and from the western slopes of Alvand is from Nahavand region and reaches Kermanshah from east to west and passing through Kangavar, Sahne and Biston.
Seymareh passes through the cities of Darrehshahr and Sirvan Chardavol at the place of Gavmishan bridge and joins Kashkan river and creates Karkheh and enters Khuzestan.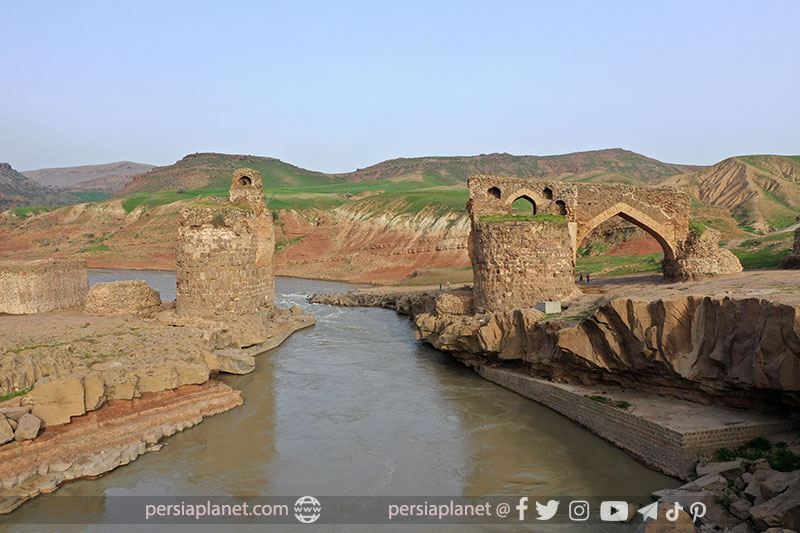 History of the bridge
The Gavmishan bridge, the original construction of which belongs to the Sassanid period and was repaired and restored in later periods, does not have the initial strength due to earthquakes and the passage of years, and unfortunately does not have sufficient supervision. During the visit, try not to cross the bridge or at least cross the bridge with a small number of people.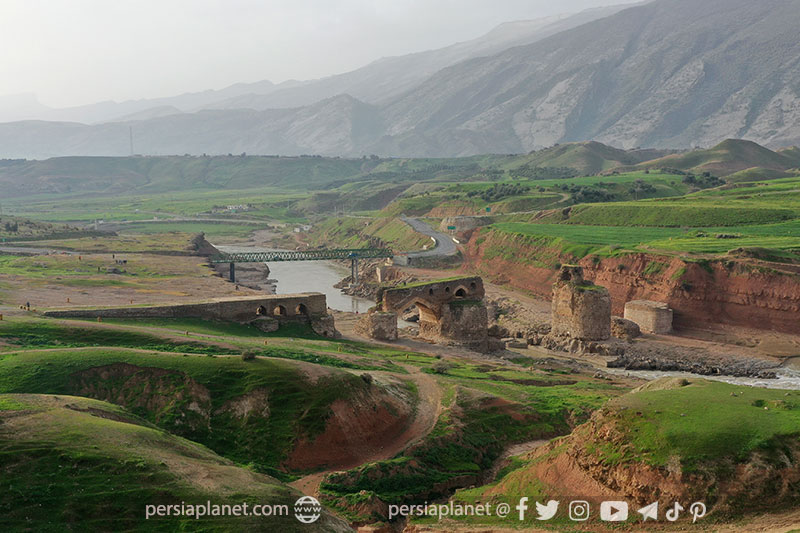 The best time and season to travel to Gavmishan bridge?
The best time to visit this place is March and April.
---