Hormozgan province, with its long coastline with the Persian Gulf and the Sea of ​​Oman, is one of the provinces that attracts many enthusiasts with its beautiful and pristine nature. The province, with its large and small islands, mangrove forests, inaccessible and pristine beaches, hot springs and salt domes, is a paradise for nature lovers.
In the eastern corner of this vast province, near the village of Kuh Mubarak village, there is a beautiful mud volcano that is completely different from others in southern Iran. This mud volcano is known as this village and the way to reach it is not difficult, but it needs guidance from the villagers. Because there are no signs to achieve it.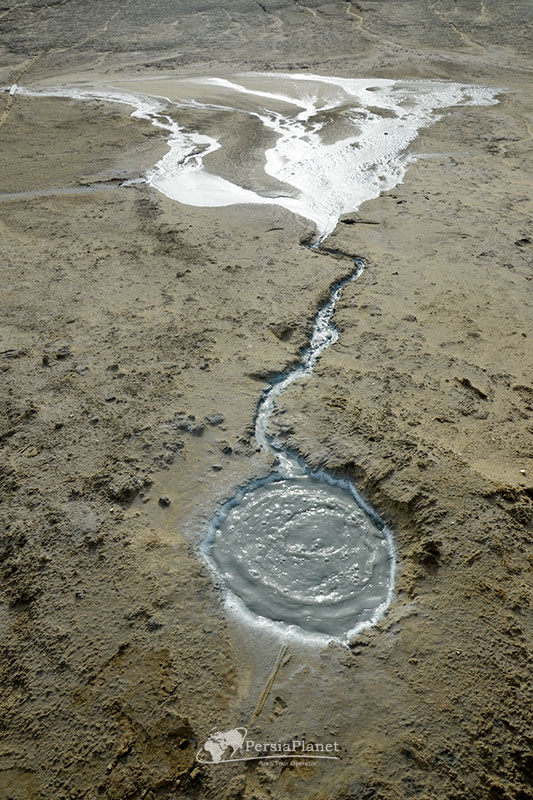 The Gel-Afshan-e Kuh-Mubarak does not create a high hill and rises from a low height. From this mud volcano, a significant volume does not come out of the mud, but its output mostly includes deep-earth gases, and along with these gases, some water also comes out.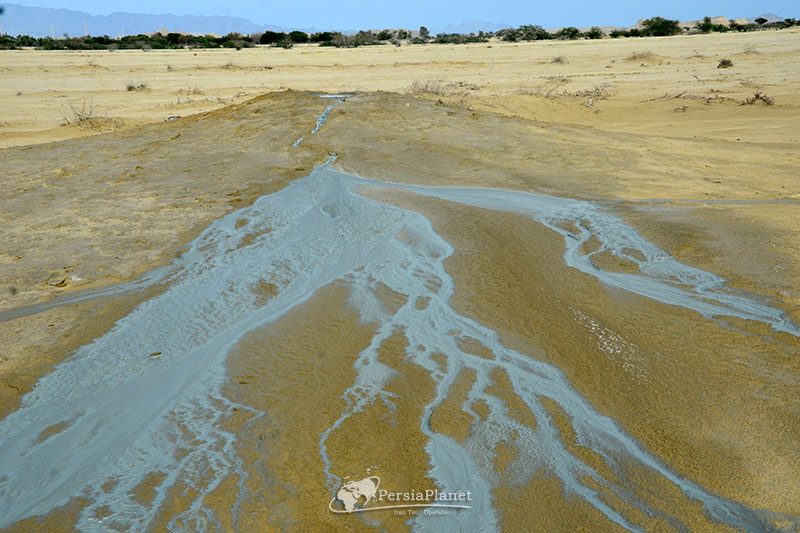 Kuh-Mubarak village is located at a distance of about 270 km from Bandar Abbas and 70 km from Bandar-e Jask.
Mehdi Gholami
---