Golestan Palace is one of the World Heritage Sites of Iran in the UNESCO World Heritage List, which, thanks to its unique architecture and decorations, is an ideal place for photographing and capturing extremely beautiful images. This valuable monument was registered in the list of national monuments of Iran in 1995 and in 2013 in the UNESCO World Heritage List. In addition, the occurrence of important historical events in this place has made it a living document of Iranian history. This complex, which is considered one of the sights of Tehran, is located in the old part of the city and can be easily accessed by public transportation and was fascinated by all the beauty, history, architecture, culture and art of Iran.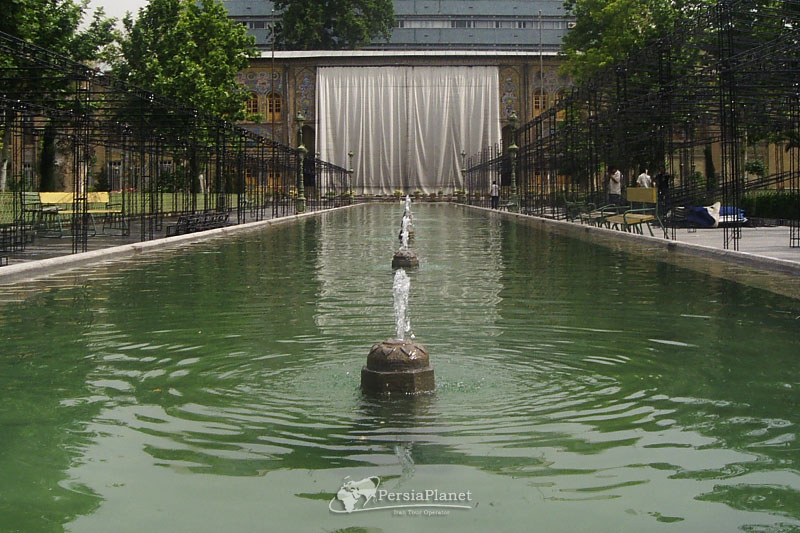 Introducing Golestan Palace
Golestan Palace includes a collection of historical monuments in Tehran province, which was built at different times. In terms of architecture and the value of its artistic and historical works, this palace is one of the most important historical monuments in the country, which witnesses the presence of domestic and foreign tourists throughout the year. The palace consists of different sections such as Marble Throne Porch, Salam Hall, Mirror Hall, Dining Hall, Karimkhani Privacy, Berlian Hall, Badgir Mansion, Shams Al-Amara Palace, Diamond Hall and Abyaz Palace. Marble throne porch and Karimkhani privacy belong to the era of Karim Khan Zand, are the oldest buildings of Golestan complex.
Golestan Cultural and Historical Complex Apart from the above mentioned buildings, from different sections such as Manuscript Library, Video Documentation Center, Manuscript Documentation Center, Technical Office, International Affairs, Printed Library, Cultural Affairs, Introduction, Children and Adolescents Unit, Unit A law office is established.
There are several places of interest around Golestan Palace, including Tehran Bazaar, Haj Ali Darvish Coffee House, Sabzeh Maidan, Naser Khosrow Street, Sarai Roshan, Marvi Alley and Dar al-Fonun.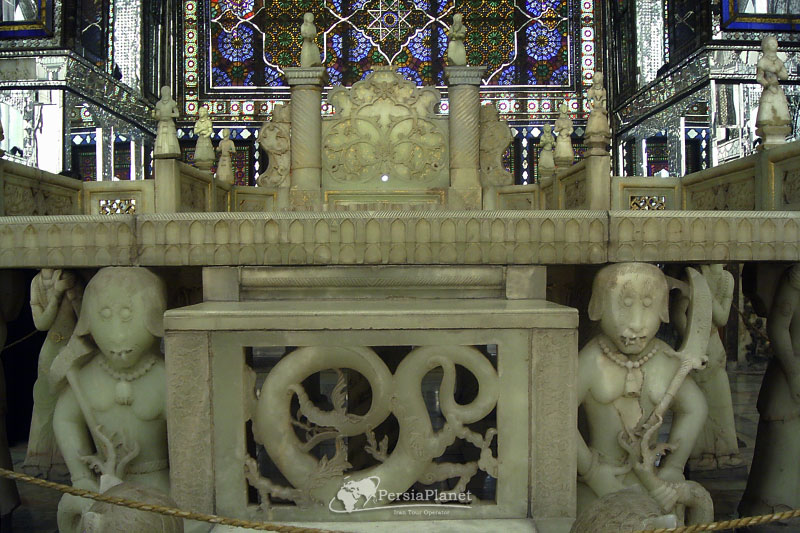 Golestan Palace area
Golestan Palace is one of the most famous sights of Tehran province in the capital, which dates back to decades before the Qajar era and has more than 440 years of history. At present, the area of ​​Golestan Palace reaches 4.5 hectares, which is the eleventh size of its initial area; Where the residence of kings such as Agha Mohammad Khan, Fath Ali Shah, Nasser al-Din Shah, Muzaffar al-Din Shah and Ahmad Shah Qajar.
Where is Golestan Palace?
Golestan Palace is located in Tehran, 15 Khordad St., Arg Square. Using the metro is the best way to get to Golestan Palace. For this purpose, you have to get off at the 15th of Khordad station on line one of the metro and then move east until you reach the 15th of Khordad Square (formerly Arg Square) after a five-minute walk and go to the northern side of this square through Davar Street, where the entrance of Golestan Palace is located.
Visiting time of Golestan Palace
Visiting hours: the first six months of the year from 8:30 AM to 7:30 PM and the second half of the year from 8:30 AM to 5 PM
Holidays: Tasua and Ashura mourning days, the death of Hazrat Mohammad, Imam Reza, Hazrat Fatemeh and June 4 and 5
Religious holidays are based on the Arabic calendar and change every year according to the normal calendar.
Mehdi Gholami.
---