Lut desert is one of the greatest natural tourist attractions of Iran. Extensive area that has been registered as the first natural monument of Iran in the UNESCO World Heritage List. Lut Desert has a collection of sights; From Kaluts and Nebkas to Gandom-Beryan and Rood-Shur, but Rig-e Yalan is one of the most magnificent.
Rig Yalan is a collection of very high sand dunes which is located in the eastern part of Kerman province, northwest of Sistan and Baluchestan province and south of South Khorasan province. This area is about 150 km from north to south and about 70 km from east to west. The height of Yalan sand in the western margin is about 550 meters and in the eastern parts is about 830 meters.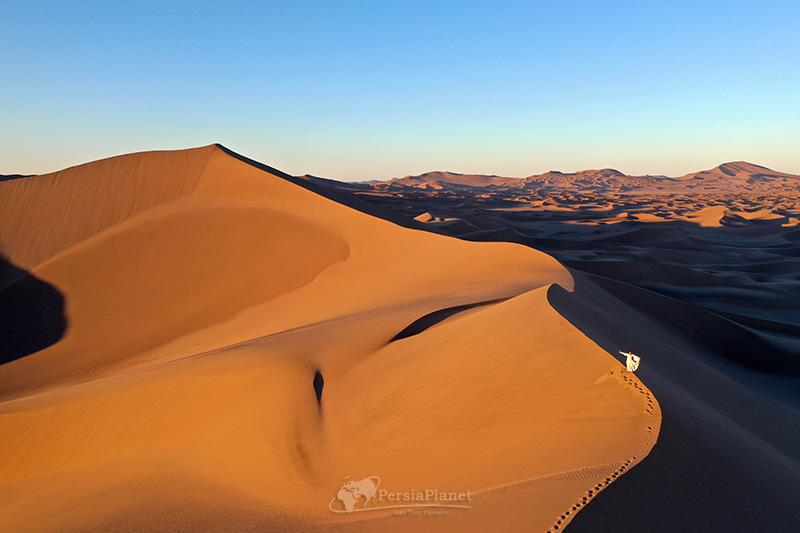 Rig-e Yalan Wildlife
Contrary to popular belief, Yalan sand is not devoid of vegetation and a variety of plant species can be seen scattered in some parts. Interestingly, different species of animals also live in this area of ​​the Lut Desert. Species such as sand cats and reptiles as well as birds
Crows and birds of prey such as vultures have been observed in the Yalan sand.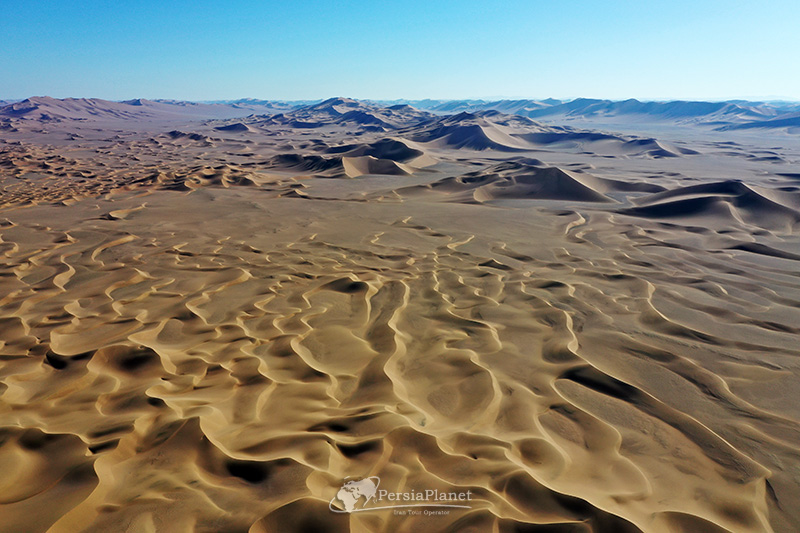 Travel guide to Rig-e Yalan
A trip to Rig Yalan, due to the size of the region and the absence of any town or village in it, requires the company of a professional group and familiar with the region. The only way to visit this area is to use camels or SUV cars. To travel to it, you must bring enough food, water, gasoline and in general all the travel necessities. Undoubtedly, watching the grandeur of Lut and Rig Yalan desert is worth the hardships of traveling to this region.
It is important to note that a full visit to the Lut area also requires a permits. The Lut desert is actually divided into three parts: green, orange and red. Visiting the green area is open to the public, but presence in the orange and red areas is prohibited, and to enter this area you will need the presence of a guide and the necessary coordination with the relevant devices.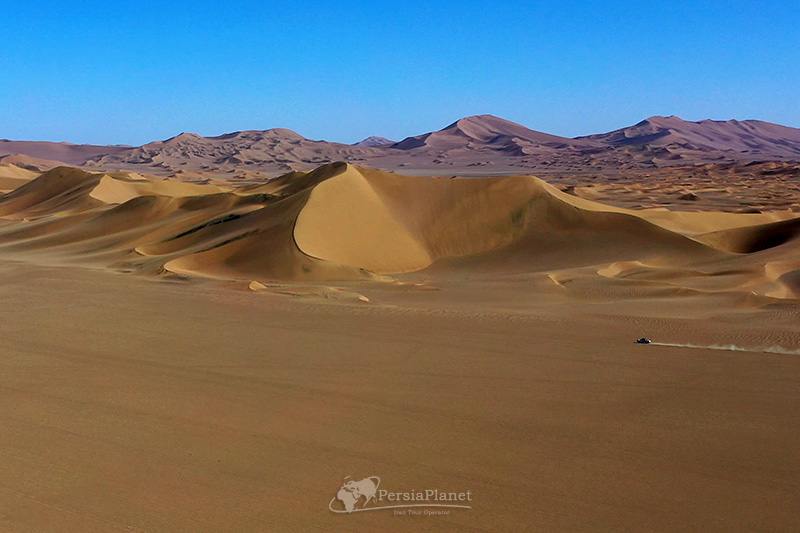 The best time and season to travel to Rig-e Yalan desert?
The best time to travel to Lut and Rig Yalan deserts is autumn and winter. In the summer, the Lut Desert is not only one of the hottest spots in Iran, but according to NASA satellite data, this region is one of the hottest spots on Earth.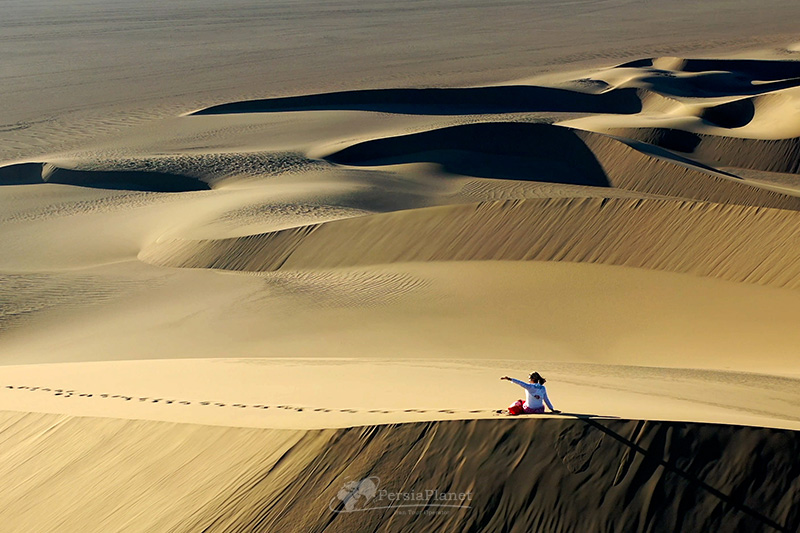 Necessary equipment for Rig-e Yalan Travel?
Although Rig Yalan is a desert and lowland region, it has cold nights. Therefore, having warm clothes and a sleeping bag is a necessity of travel. The only way to stay in this area is camping and it is definitely an adventurous trip.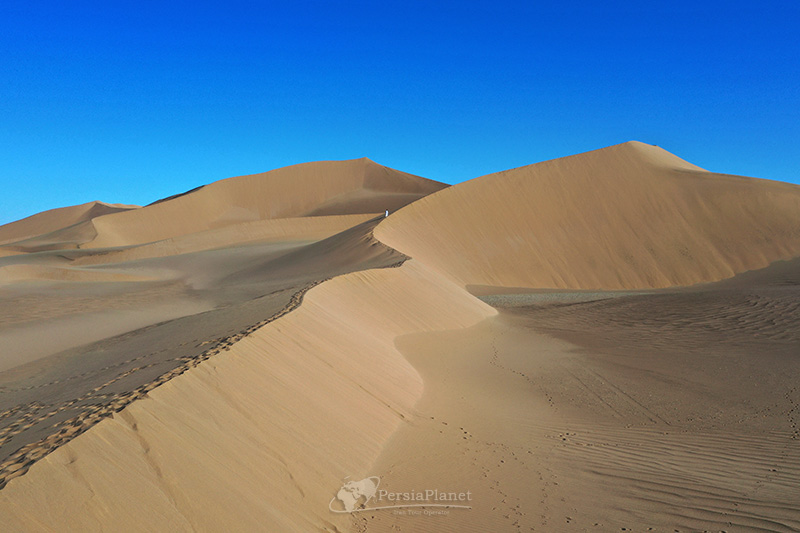 What is the best planning to visit the Rig-e Yalan desrt?
One of the best routes to visit Rig Yalan is Shahdad route. After about 120 km from Shahdad to Nehbandan road, you have to enter the side route of Zaban-e Mar (Snake Tongue) Strait. From this point to the Zaban-e Mar (Snake Tongue) strait is about 70 km. Along this route, you can also visit the Kaluts before the strait. After visiting the strait, go to the star sand and then go to Malek Mohammad's hole. Depending on the desire, you should rest a night in one of these places as a camp and drive to Rig-e Yalan the next day. From Rig-e Yalan, the return route to Shahdad-Nehbandan road is about 120 km, which takes at least 4 hours.
What is needed for visit desert in Iran?
First, you need to have enough knowledge to do. .
Second, you will need camp equipment. Equipment without which it is not possible to stay in desert.
Third, you need to select an experienced team to enter the desert with. Without an experienced team, entering the desert can be very dangerous.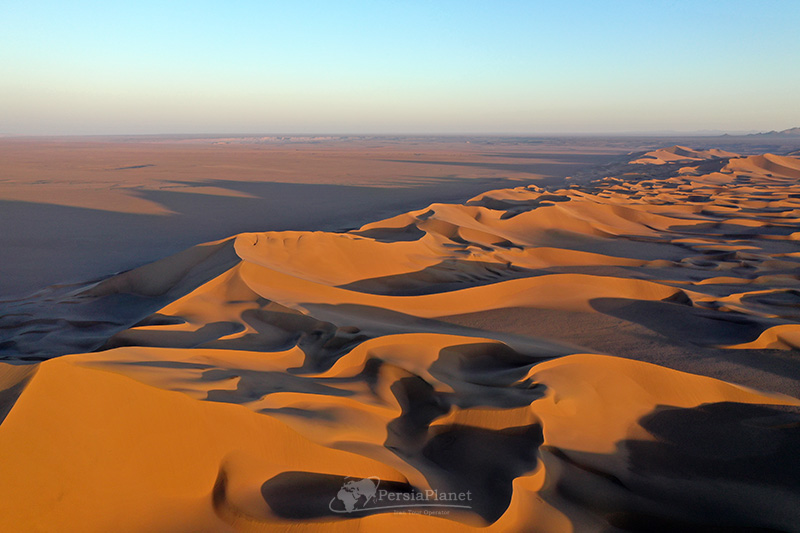 Trekking tours in Rig-e Yalan
It is possible to trekking in the desert of Rig-e Yalan, which of course requires professional teams.
Iran desert tour, best team, guide in Iran?
Contact me to introduce the best desert teams in Iran. Teams with whom you can visit each of Iran's desert in complete safety. You will also not need to bring desert equipment.
Mehdi Gholami.
---