Chabahar is one of the southeastern cities of Sistan and Baluchistan province and the only ocean port of Iran, which is located on the coast of the Makran Sea and the Indian Ocean. In addition to its commercial location, Chabahar has many historical and natural attractions.
Chabahar tourist attractions
There are many attractions for tourists in and around Chabahar city, some of which are listed below.
The village of Darak is the place where the sea water and the sands of the desert meet like fantasy and reality, and it may be the same excuse that takes you to the heart of southern Iran to be the beginning of a journey where you can see everything that is spectacular; From the rocky shores and corals and the desert sands that combine magic and healing properties to the groves a little farther up the mountains.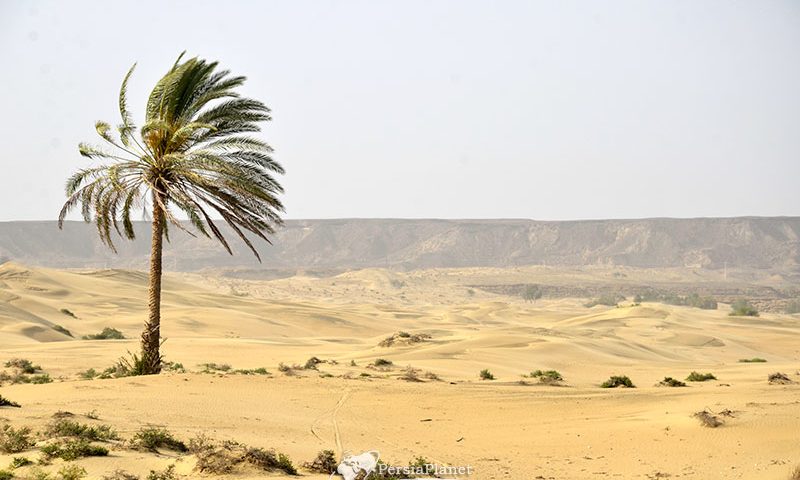 Darak is the name of a village in the west of Chabahar, which has become very famous in recent years due to the charm of its coast and has attracted the attention of many nature lovers from all over Iran. This village is located 150 km away from Chabahar and on the border of Sistan and Baluchestan and Hormozgan provinces. Darak village has a clean and very beautiful beach which, in addition to the usual features of the beaches of this area, is doubly beautiful because it is located near the sand dunes.
Normally you can expect to see sand dunes only in the desert. But in this region, you can see these hills along the coast, which is a rare phenomenon in Iran. Among the sand dunes, palm trees can be seen, which has made this beach more attractive.Darek has a long beach and can be walked for miles. For this reason, pristine and secluded areas can be found and enjoyed at any time, even on holidays when the area attracts many tourists.
More Information:
https://persiaplanet.com/darak-beach/
Lipar Wetland
Sistan and Baluchestan province especially around Chabahar city has a unique variety of tourist attractions. Pristine and beautiful beaches, ports and mangrove forests are just a little of this beautiful nature.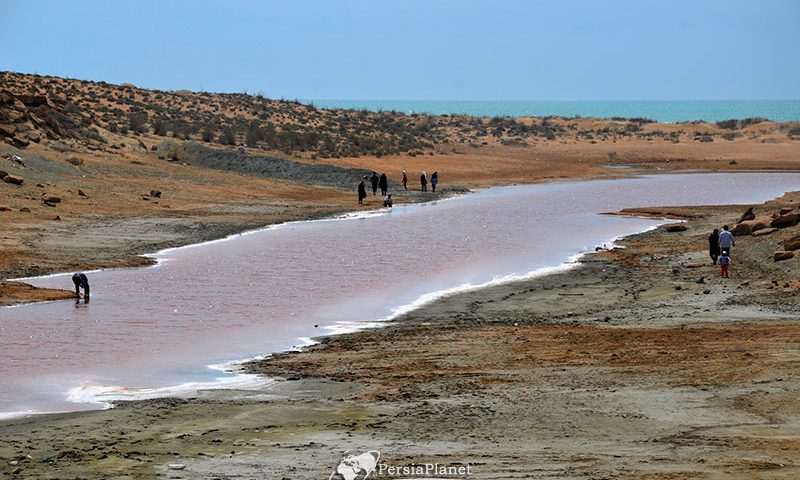 20 km east of Chabahar, there is a wetland that is famous for its pink color. Lipar Wetland, also known as Pink Wetland, is an artificial wetland built to collect surface water. For this reason, its size and shape are proportional to the season and the amount of rainfall.
More Information:
https://persiaplanet.com/lipar-wetland/
Beris Port
Sistan and Baluchestan province has beautiful beaches and ports due to its long border with the Oman Sea, some of which are known not only in the province but also in all of Iran. The azure waters, along with countless boats and fishing boats, capture fascinating scenery.
There are many such beaches and ports around the city of Chabahar, each of which has its own characteristics and attracts many enthusiasts. Beris is the name of one of these ports, which is located 60 km east of Chabahar. Like other ports, the presence of a large number of boats and dinghies and watching the unloading of caught fish is one of the attractions of this port and you can spend hours visiting and photographing it.
More Information:
https://persiaplanet.com/beris-port-ridge/
Govatr Harra Forest
Iran, with several provinces adjacent to the Persian Gulf and the Sea of ​​Oman with a long sea border and beautiful and pristine beaches, has a high potential to attract tourists. Unlike the north coast, which is mostly occupied by people, the south of Iran is still unchanged and free for public use, and this is an important feature to attract domestic and foreign tourists to these areas.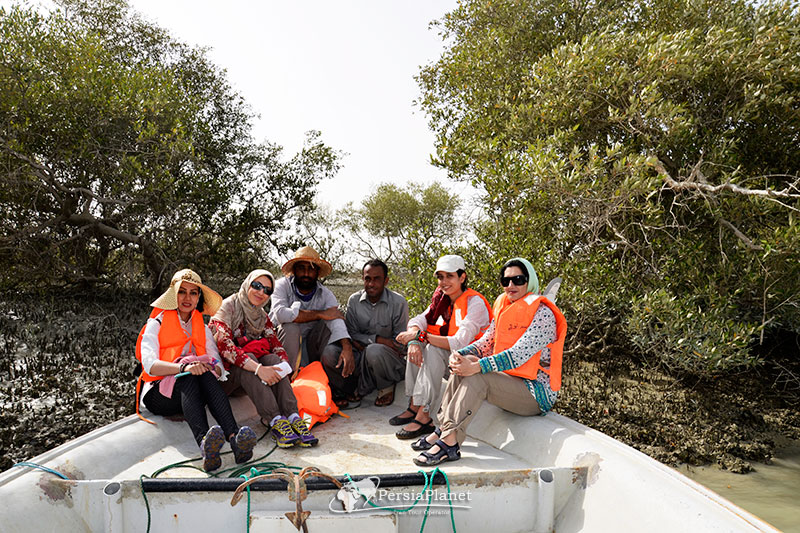 Sistan and Baluchestan province is one of the provinces that has very scenic beaches due to its long border with the Oman Sea and the Indian Ocean. Most of these beaches without vegetation are significant, but in the southeastern corner of Iran in the last port of Iran, there are beautiful mangrove forests that have become one of the tourist destinations in Iran.
More Information:
https://persiaplanet.com/govatr-harra-forest/
Gel-Afshan-e Bandar-e Tang
Existence of numerous natural attractions in Sistan and Baluchestan, has made this province one of the most important tourist destinations in Iran, so that every year countless tourists travel to visit this province. The remoteness of the road and the lack of amenities have not been able to create an obstacle for these trips, and the number of enthusiasts in this area is increasing every year. Meanwhile, the city of Chabahar and its surroundings is of special importance due to the higher concentration of attractions in a small area. Beautiful and pristine beaches, mangrove forests and Martian mountains are just some of the sights of this port city.
One of the strange and unique attractions in Iran is a phenomenon called flowering that is located near Chabahar. As the name implies, Gel-Afashn (Mud Sprayer) are areas that throw mud out. An unusual phenomenon that has few similar cases in Iran and for this reason many nature lovers are interested in visiting it.
More Information:
https://persiaplanet.com/gel-afshan-e-bandar-e-tang/
The best time and season to travel to Chabahar?
The best time to visit this city and region is from late autumn to early spring. In other seasons it is very hot.
---