Hawraman Jameh Mosque was built with native and natural materials, and its architecture seems to have followed the style of village architecture. Among the features of this architecture is reducing the consumption of non-renewable resources, developing the natural environment, eliminating or reducing the consumption of toxic or harmful substances in the construction industry, etc., which are observed in this structure.
Hawraman village
There is a beautiful village in Kurdistan province, which is among the attractive villages for tourists both because of its special architecture and because it is located in a green and beautiful area. This village, which is known as Hawraman, Avroman, Oraman or Oraman Takht, has a stepped architectural style and the roof of each house is considered as a neighboring yard.
The architecture of Oramanat is completely adapted to the mountains, and the houses in the villages of the region are built in a stepped manner due to the steep slope of the rocky slopes. Most houses are built on two floors and depending on the standard of living, the spaces of the houses are different from each other.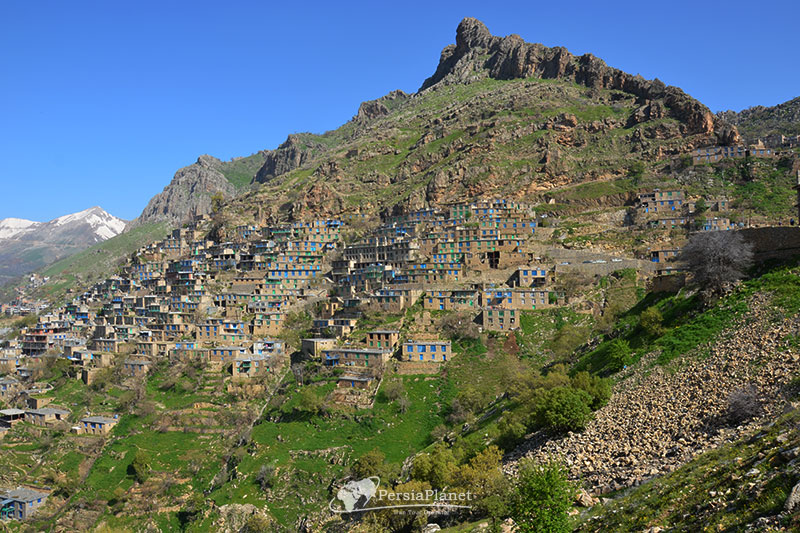 Architecture of Jameh Hawraman Mosque
There are 14 stone pillars inside Horaman Takht Grand Mosque, which are covered with walnut wood, and slim reliefs are carved on them. The four sides of the wall of the mosque balcony are inlaid with walnut wood with the blessed names of God and are beautifully decorated with special decorations. The roof of the mosque is also decorated in the beautiful name of Allah and the Prophet with green and white colors with a trace of gold passing through it.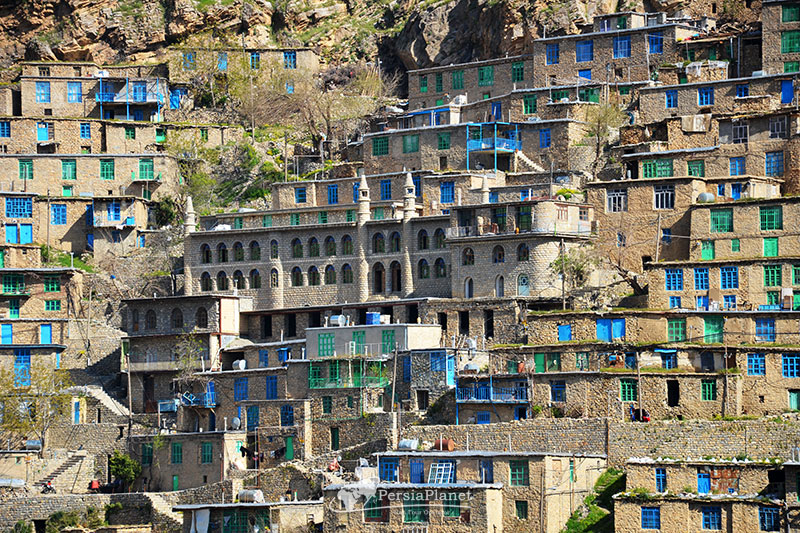 Where is Jameh Hawraman Mosque?
Oramanat is the name of a region in the west of Kurdistan province and it is bounded by Iraq from the west and Kermanshah province from the south, and a 75 km long road connects it to Marivan. Oraman Mosque is located in the middle of the village.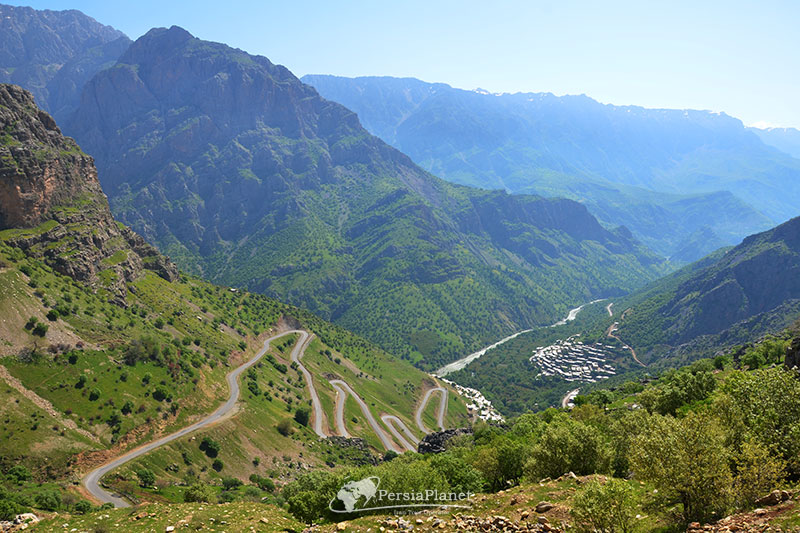 Visiting time of Jameh Hawraman Mosque
Visiting hours: It is not possible to visit this mosque during prayer hours. But it can be visited at other times.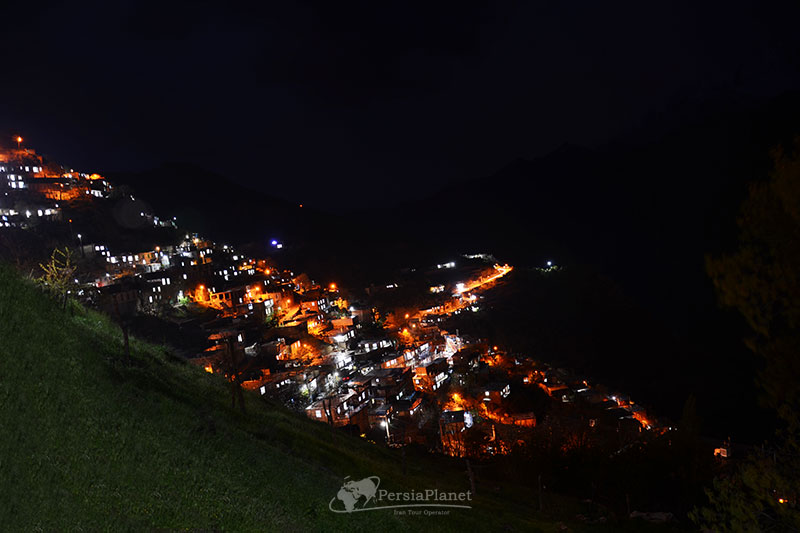 The best time to visit Jameh Hawraman Mosque
The province has hot summers and cold winters. For this reason, if you plan to travel to this province, the best time to visit Kordestan province is spring and autumn.
---