Jame Shafi'i Mosque is one of the famous places of Kermanshah, which has become one of the architectural and religious masterpieces of Iran. This mosque, which is located in the center of Kermanshah city in Tarike Bazar, is exclusively for Sunnis. Today, the newly established building of the mosque is used for prayers.
History of Jame Shafi'i Mosque
Shafi'i Mosque is a Sunni mosque in Kermanshah, which is an example of Islamic architectural masterpiece. This architectural masterpiece was built by a group of Sunni benefactors. In the past, at the current location of the Shafi'i Mosque, there was a place of pilgrimage, which was purchased with the efforts and help of a number of good and faithful Sunni people under the supervision of "Hajj Molaseyed Hossein Masoudi" in Kermanshah city in 1945 , and a comprehensive mosque was built.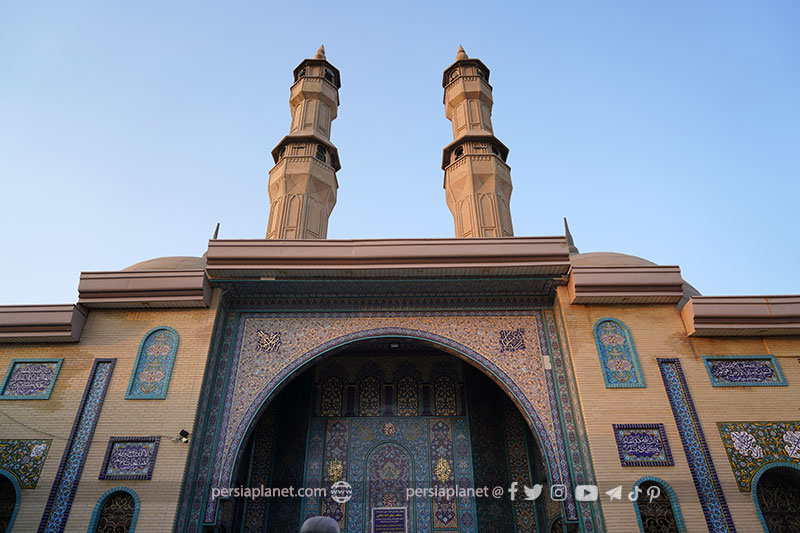 Architecture of Jame Shafi'i Mosque
The Shafi Mosque, which has an area of ​​1,060 square meters, was built with an extremely beautiful and original Islamic architecture. The high dome and semi-domes, pointed minarets, decorations and details of the paintings inside the building, beautiful inscriptions, thick columns and the high central space under the dome are all prominent features of this mosque.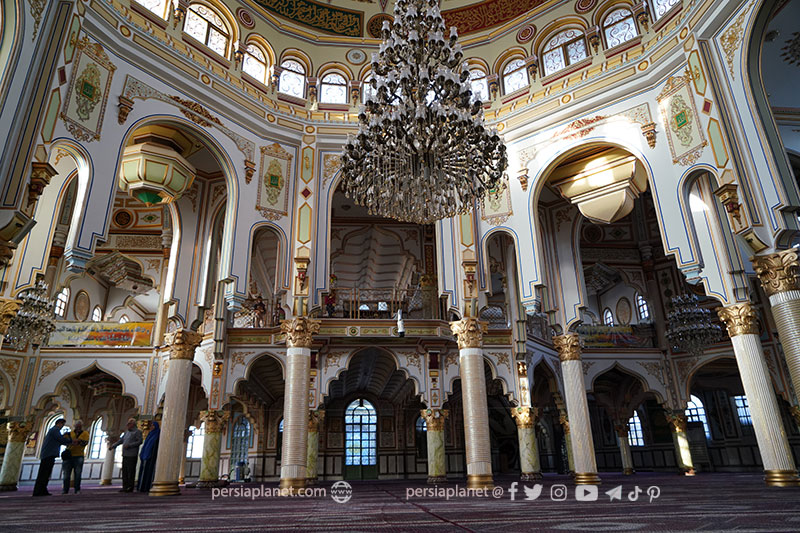 Where is Jame Shafi'i Mosque?
Jame Shafi'i Mosque is in Kermanshah, which is located near Kermanshah Bazaar (Tarikeh Bazaar). This
mosque leads from one side to Javanshir Square and from the other side to Tarike Bazar.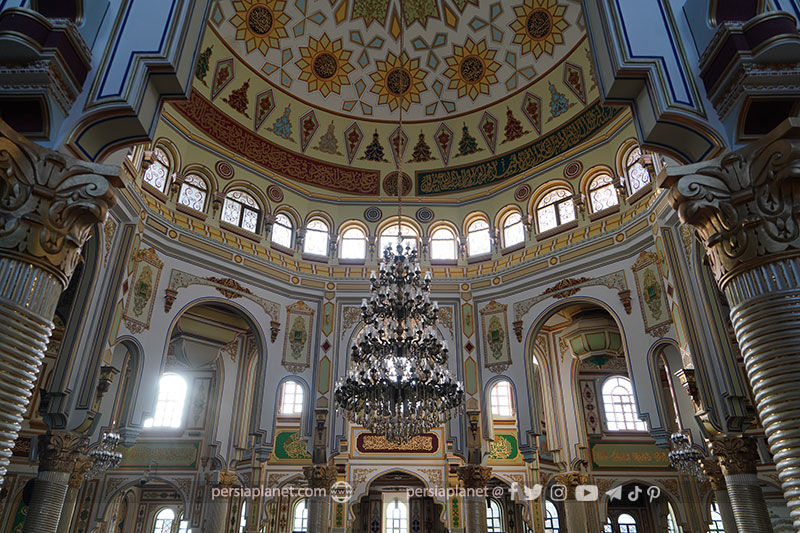 Visiting time of Jame Shafi'i Mosque
Visiting hours: Visiting the Shafi'i Mosque is possible only during the hours between Asr and Maghrib prayers. This time varies throughout the year and should be researched in advance. During the summer, it can be visited between 5 and 8 in the evening.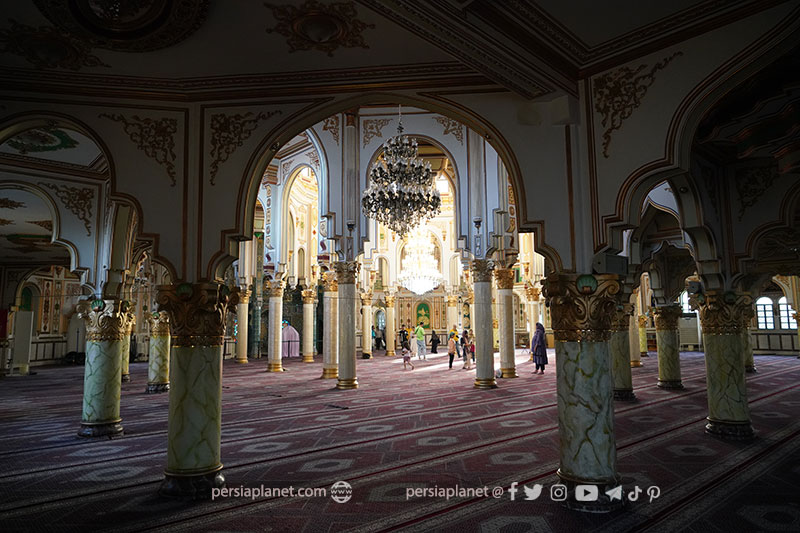 The best time to visit Jame Shafi'i Mosque
The province has hot summers and cold winters. For this reason, if you plan to travel to this province, the best time to visit Kermanshah province is spring and autumn.
---