The Qom salt dome is located 20 kilometers northwest of Qom city on the Qom-Jaafrieh axis and is known as one of the largest and most beautiful salt domes in Iran.
Where is the Qom Salt Dome?
The salt dome of Qom is located in the northwest of Qom city and at a distance of about 20 kilometers from this city. The distance of this salt dome from Tehran is about 160 km, which can be reached in about 3 hours from Tehran.
Finding the way to the salt dome requires a guide map. Part of the route is a earthen road.
You can drive to the salt dome. It is possible to reach the lake by walking for a few minutes. A longer walk is required to visit the more distant parts of the salt dome.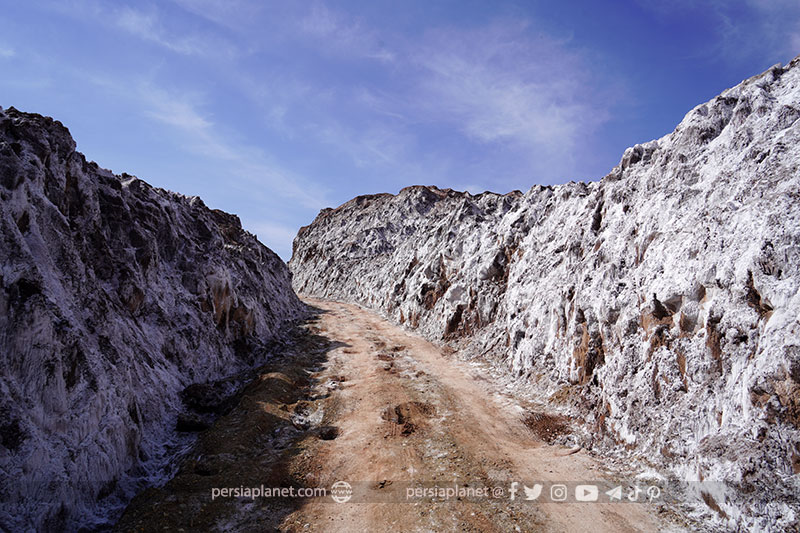 Qom Salt Dome Wildlife
There is no plant or animal life in the central parts of the dome.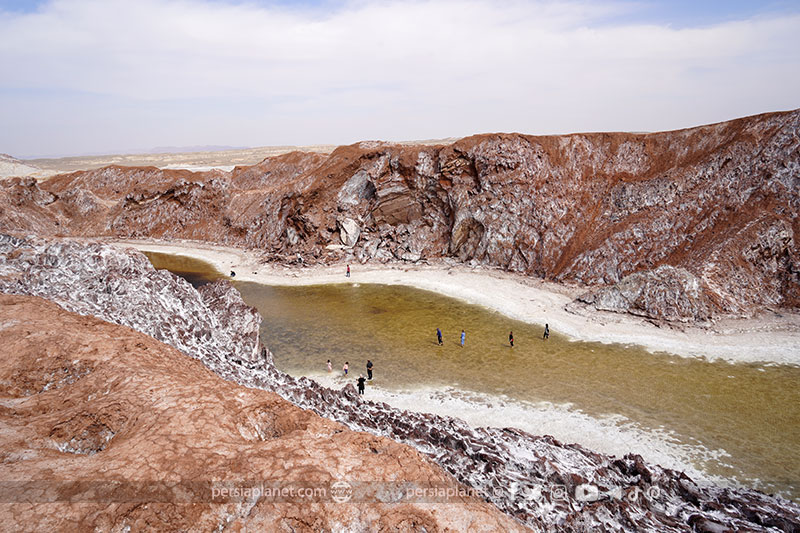 The best time and season to travel to Qom Salt Dome?
Qom salt dome and its lake is not a permanent lake and dries up in many months of the year. For this reason, the best time to visit this lake is in autumn, winter and spring, especially after rain, so that you can see the lake. 
---