Subatan village (Taleshi: Sowton) is a tourist area in the northwest of Talesh city. This summer is covered with meadows and flowers and is full of Guevara springs and cattle and horses. The old cottages with their wooden windows have created a unique view that the idea of ​​such a pristine area in Iran may be far from the mind. A village where there is no news of electricity pylons, mobile antennas and noise pollution. We want to take you on a short trip to this pleasant summer, which is one of the best tourist destinations in Gilan during spring and summer.
Introducing Subatan Talesh Summer
Subatan is located at an altitude of about 2500 meters above sea level; For this reason, it has very cold winters and even in summers, snow spots can still be seen in some high places. This village is also known for its anemone plains.
In the name of Subatan, it is said that "Su" in the Talish language means "Golpar" (kind of flower) and "Veton" means "to grow", and since Golpar goes in different parts of this summer, it has been named "Suutun", which is Over time, Subatan has changed. In another narration, it is said that in Turkish, "Su" means water and "Batan" means the place of sinking, so Subatan becomes the place of sinking of water. There was a spring in Subatan, the water of which, after go out from the heart of the soil, sank back into the ground.
Subatan's summer area has no electricity or gas, and hundreds of traditional ranchers and nomads still live in black tents and mud-brick houses. Wooden houses form an attractive and important part of your traditional texture, doubling the beauty of this unique nature and soaring and lush mountains. In this area, there are several cemeteries from thousands of years ago that tell the history and ancient civilization of this land.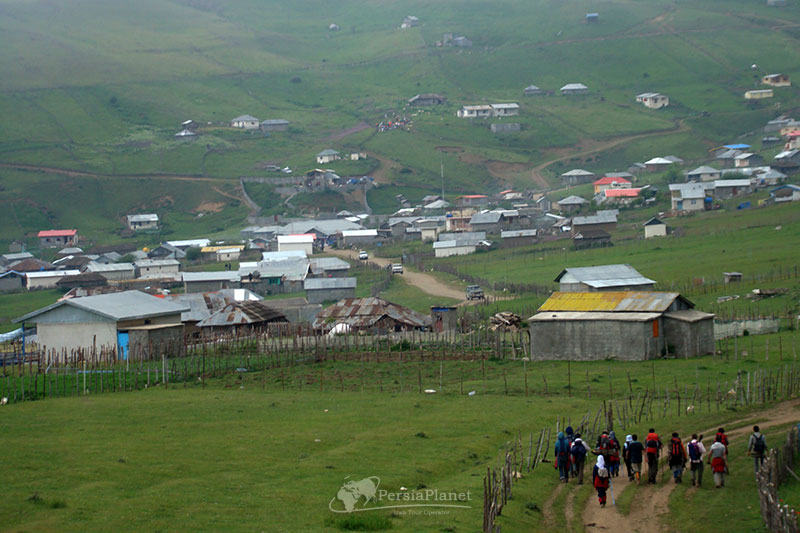 Where is Subatan?
Subatan is one of the most beautiful village areas of the country and Gilan province and the sights of Talesh, which is located 22 km from Lisar and 36 km from Talesh and 21 km from Lake Neor.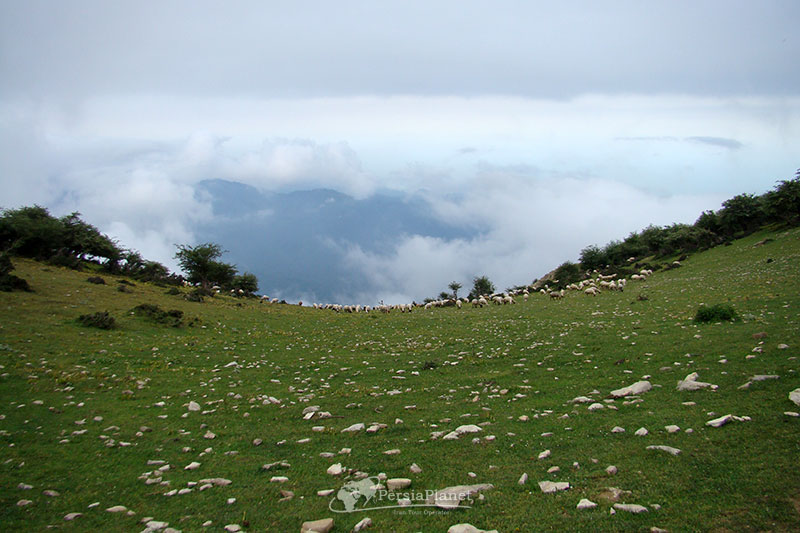 How to get to Subatan?
Talesh Road to Subatan: One of the roads that leads to Subatan is Talesh Road, which is about 36 km away from Subatan and parts of it are earthen, and if it rains, your car may have problems. So instead of this method, you can take a SUV car to this summer and try to go to the beautiful Subatan without worrying about staying on the road.
Ardabil to Subatan route: If you are traveling from Tehran, take the Ardabil buses from Azadi terminal and make sure that the bus passes through Sarcham road. Then get off in Budalalo village and with the help of various vans in this area, head towards Subatan, which also crosses Lake Neor in the middle of the road. It is better to go 13 km uphill to the lake with these vans. This route is much better and clearer than the first route and at the same time you can visit Lake Neor.
After exploring the lake and the beautiful mountains around it, you will reach Subatan village with 18 km of mountaineering and moving through the clouds and watching the natural landscapes and herds of the region. Due to the summer nature of the route, there are drinking water springs as well as rivers and waterfalls along the way, which makes the experience of this trip even more exciting.
Talesh – Agh-Evlar – Subatan route: Talesh asphalt road to Agh-Evlar area is about 40 km and here the forest gives way to green and muddy pastures. Next, you have the earthen road from Aq Evlar to Subatan.
Lisar to Subatan route: The distance between Lisar and Subatan summer is about 20 km, which is not recommended for non-professional tourists due to the difficulty of the path, and professionals after choosing this route, it is better to get help from a skilled local guide.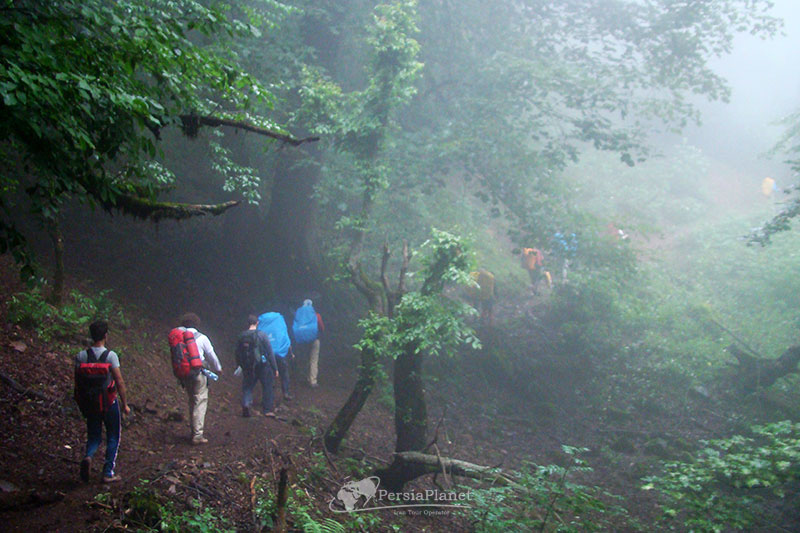 Where to stay and what to eat in Subatan?
You can rent local houses to live in Subatan; However, most tourists choose this area for camping in nature and travel to this summer with full equipment.
Supermarkets with fresh local dairy and local restaurants with fresh mutton are available for dinner and lunch, and if you are a kebab maker, be sure to try the traditional bazaar kebab. Its restaurants have wood-paneled tables and chairs, and you can order local cuisine.
The best time to travel to Subatan summer
The best time to visit Subatan is from the second half of May to mid-summer; Keep in mind that during the mid-June holidays, large crowds leave for this summer; So in order to enjoy your trip to the fullest, go to Subatan in the weeks before and after this holiday. This mountainous region has cool summers and is therefore a tourist destination for many tourists. If you travel to this region in spring, especially in late May and early June, you will encounter plains full of wildflowers.
Sights near Subatan village 
Lake Neor: Lake Neor is located in the west of Subatan summer at an altitude of 2500 meters above sea level and is located between Talesh and Ardabil cities and on the border between Gilan and Ardabil provinces. To get from Subatan to lake Neor, you have to trek about 20 km or get to the lake by local SUV. 
Subatan natural water springs: Subatan, like most summer resorts in Iran, has natural water springs, whose cool and refreshing water in the hot seasons is one of the factors attracting tourists. Among the springs of Subatan water, we can mention Seyed Bolaghi, Naziri Bolaghi, Nomandan Bolaghi, Varzan Bolaghi, Sari Bolaghi, a spring with kidney properties with therapeutic properties for kidney diseases, etc.
Varazan Waterfall: Varazan waterfall, located four kilometers west of Subatan, is another attraction that you should not miss. The water of Varazan River is one of the main tributaries of Lisar River, which creates a 30-meter waterfall along its route.
Ganj Khaneh Cave: Subatan Cave is located on the northeastern side of the pristine and green area of ​​Subatan, which is known as the Ganj-Khane (treasury). The people of the region have long believed that there is a huge treasure hidden inside this cave.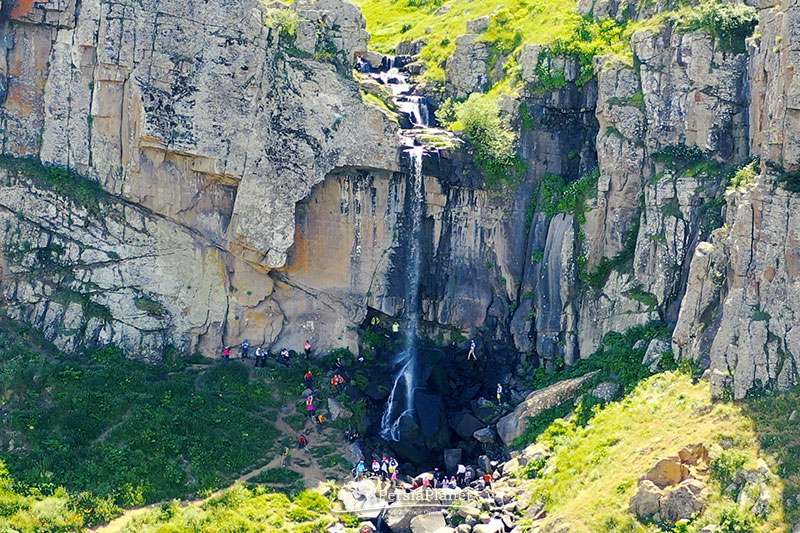 ---