To the northwest of Talesh and southeast of Ardabil is a beautiful summer region called Subatan. This area is about thirty-six kilometers from Talesh and twenty-two kilometers from Ardabil. Of course, the road to Subatan is quite mountainous and winding, and as a result it will take longer than you think. Near Subatan, you will see beautiful fields that are very spectacular. It is interesting to know that most of these farms are for angelica cultivation. Most of the Iran's angelica is supplied from these farms.
This summer region can be considered as a paradise of effort. A mountainous area with clean and cool air that still retains its pristine and spectacular nature. From the heart of the surrounding mountains, springs and lead to the bottom of the mountain. It passes through various rocks along the way to be forced to fall a hundred meters to maintain its flow.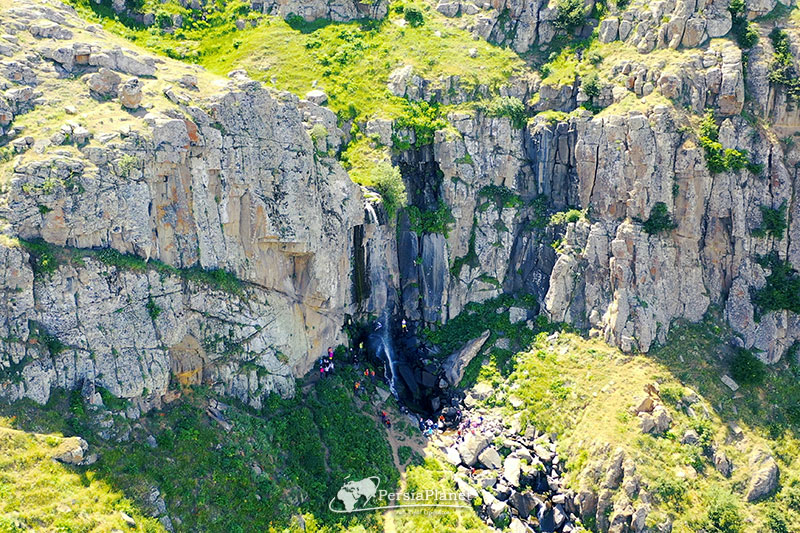 The result of this fall is the creation of a beautiful waterfall called Varzan Waterfall. Varzan waterfall can definitely be considered one of the most spectacular waterfalls in Iran. The nature around the waterfall has added to its beauty and made our minds really unable to understand all this beauty in one place.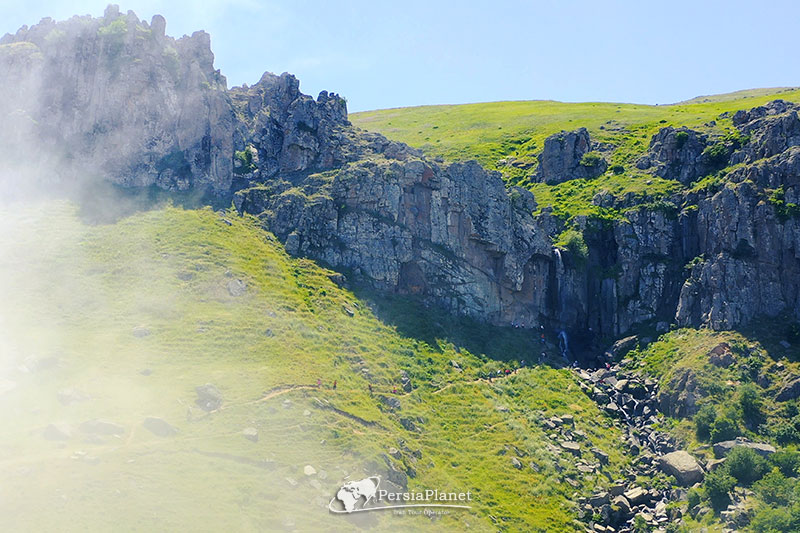 Varzan waterfall, the development of Subatan region
In fact, the existence of this spring and waterfall can be considered as a source of prosperity for the entire summer region of Subatan. Thanks to the existence of this spring and river, the pastures have been green for many years and the animals live well. Most of the agricultural and drinking water of the region is supplied by this river.
It is interesting to know that this river, after falling from the waterfall, continues its course until it finally flows into the Lisar River. In fact, one of the main tributaries of the famous Lisar River is the same river that is created from Varzan waterfall. This waterfall is located at an altitude of 1945 m above sea level and clean mountain air can be breathed from there.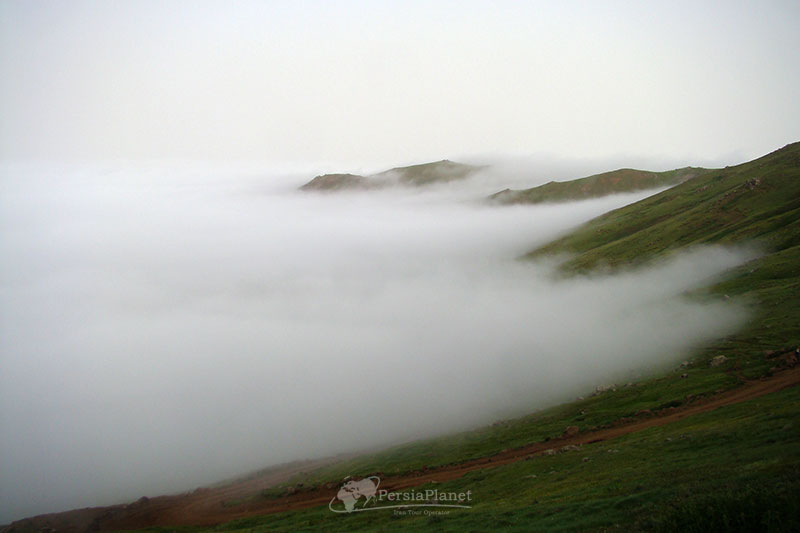 What equipment or skills do we need to reach Varzan waterfall?
First of all, it should be said that the road that leads to Subatan is a very winding road with traffic. It is better not to travel here at all when it is raining. Your vehicle is very important. If you are not sure about the health of your car, it is better not to enter this road at all or at least be with another car to help you if necessary.
You can reach Subatan by your own vehicle. From Subatan you have to park your car in a safe place and take a long walk for an hour. Your hike will be on a mountain path and for this purpose it is better to have light mountaineering equipment with you.
---