In "Chaharmahal and Bakhtiari" province, there are many mountain ranges, many of which are high and a significant amount of snow accumulates on them during the winter. These snows gradually melt in the warm seasons and create abundant water resources, among which we can mention beautiful lakes and wetlands throughout the province.
In the center of "Chaharmahal and Bakhtiari" province, there are several beautiful wetlands, the largest and most important of which is Choghakhor wetland. But near this wetland and on the way from Shahrekord to Izeh, there is a smaller and very beautiful wetland called Solagan, which is one of the tourist attractions of this region and many people visit it every year.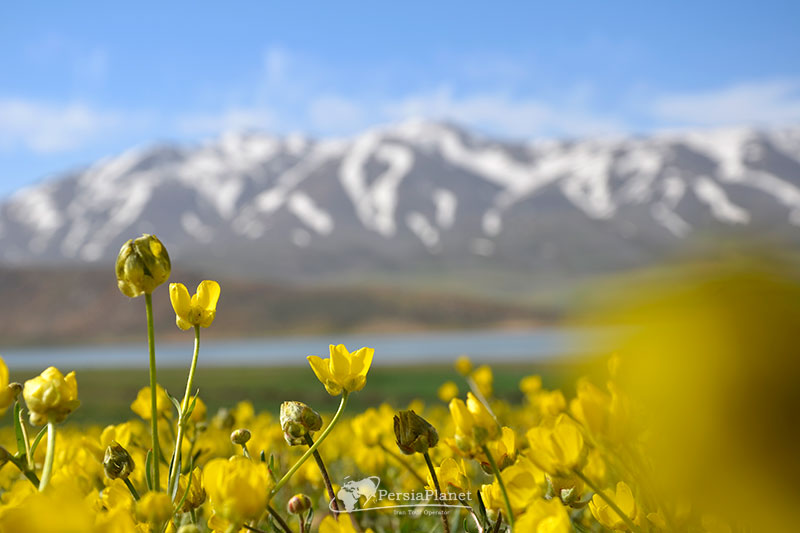 Solagan is not a large lagoon and its length is usually less than 1 km. However, in some years, due to heavy rainfall, this wetland expands. Most of its water is supplied by melting snow from the heights, so the dimensions of the lake are different in different seasons, and even in years when the volume of rainfall is low, the wetland dries up. In some years, with the increase of water level, Solagan wetland appears in two separate parts and in the form of two separate lakes.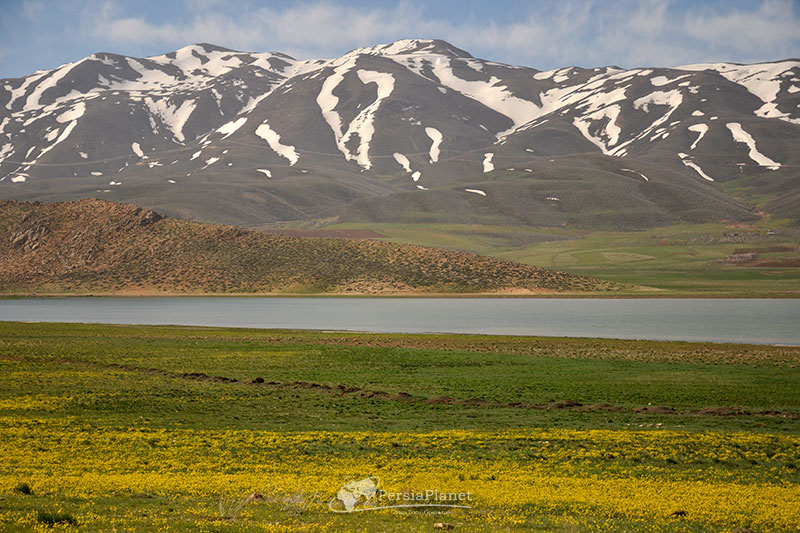 The feature of Solagan wetland is its unique view. In early spring, the lagoon is filled with colorful flowers that depict indescribable beauty with a view of snow-capped peaks.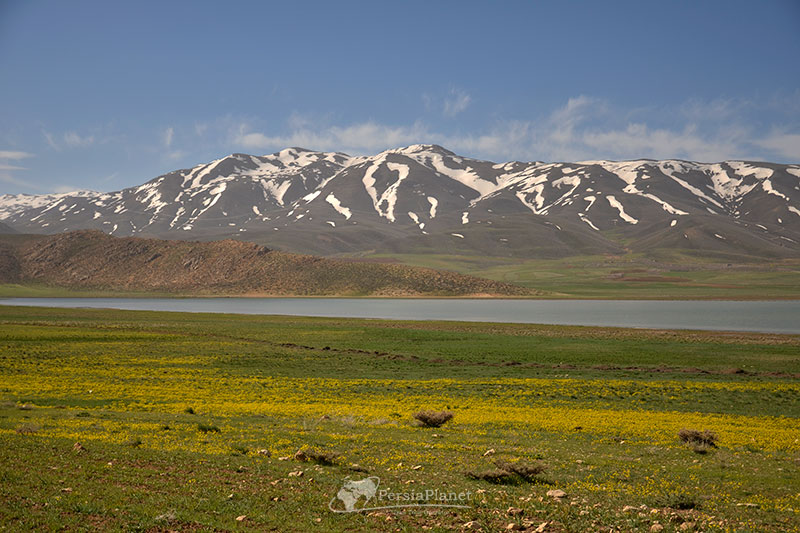 The presence of migratory birds in this lagoon is another important attraction that can bring beautiful images for those who are interested in visiting birds.
Solagan wetland is located 65 km south of Shahrekord on the Izeh road. The short distance of this lagoon from the road has made it possible for everyone to visit it.
Mehdi Gholami.