Lazoor Lake which is also known as Siah-Rud Dam is one of the lakes near Tehran. Lazoor Lake located in the village of Lazoor is located on the border of Tehran and Mazandaran provinces and is one of the largest villages in Tehran province of Firoozkooh city. This village is located in Ghazganchay area in Firoozkooh city, 165 km northeast of Tehran and 45 km northwest of Firoozkooh among the Alborz mountain ranges, which is about 2500 meters above sea level.
Around the village of Lazour and its lake, there are peaks and trekking and mountaineering trails for those who are interested. There are also recreations such as fishing in this area. Many mountain bikers also choose this route for exercise. If you go to this destination for mountaineering, this village is the starting point for climbing the peaks of "Mishineh Marg" and "Boom" and also has a earthen road to the Tang-e Vashi in the east of Lazur. Mishineh Marg peak is located as the highest peak of the eastern Alborz mountain range with a height of 4030 meters in the north-west of this village. The ascent route to this peak is one of the most beautiful and attractive mountaineering plan in the region, passing through watery gorges, green plains and adjacent to the Siah-Rood Dam Lake.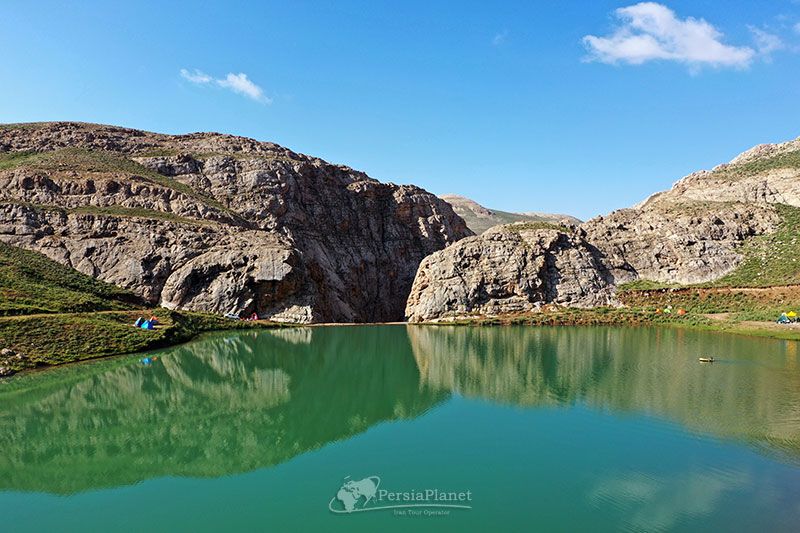 Lake Lazoor at night
This area is very suitable for overnight and camping in summer. The weather is cool. You will need a tent and sleeping bag for the night. People who are interested in seeing the night sky can also choose Lake Lazoor.
This area away from any light you can see the starry night sky. The Milky Way galaxy is clearly visible.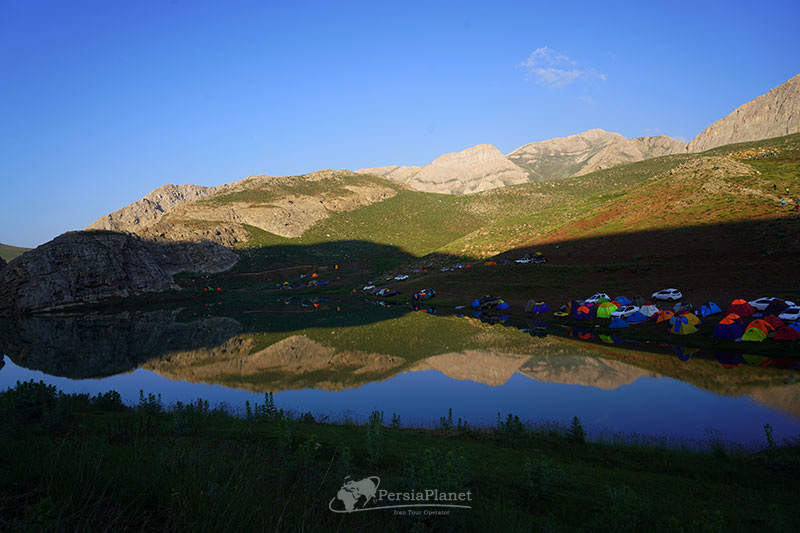 The best time to travel to Lake Lazur
Spring, summer and autumn are good times to see Lake Lazur.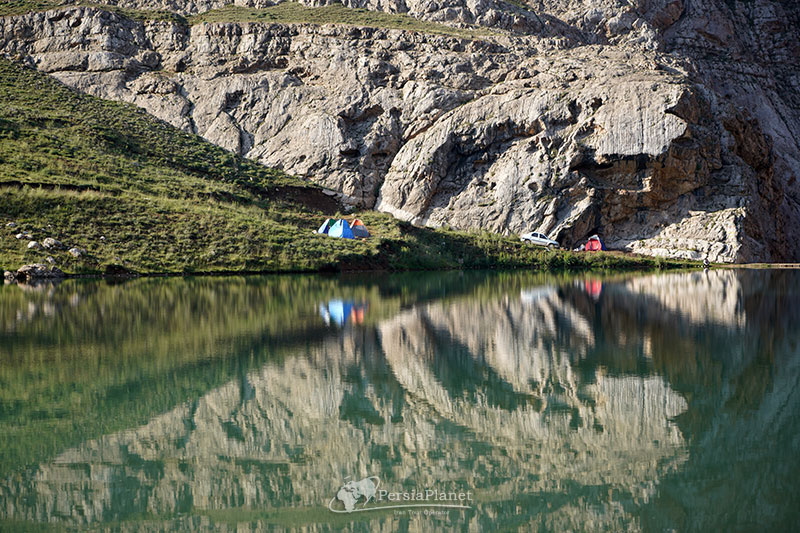 Mehdi Gholami.
---